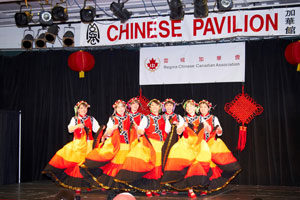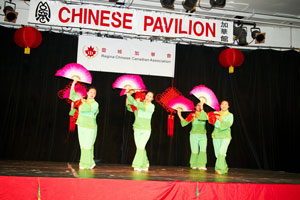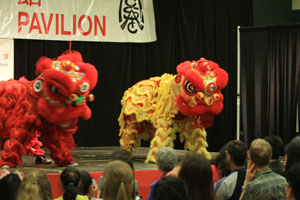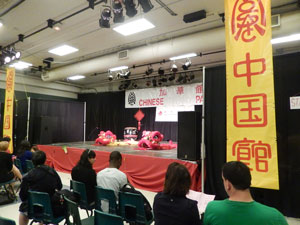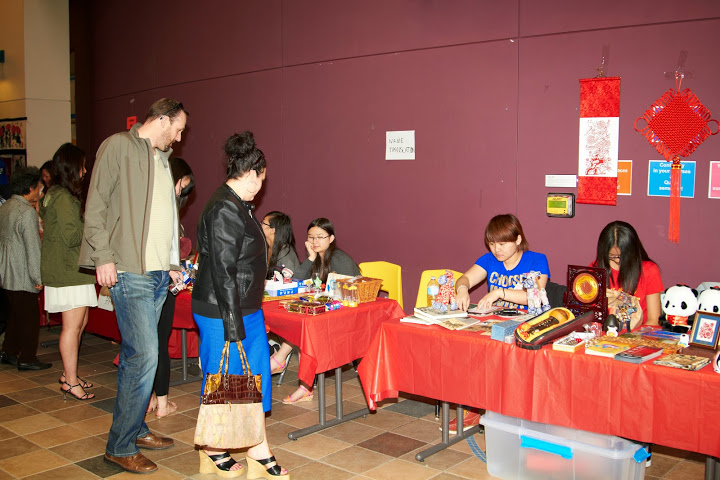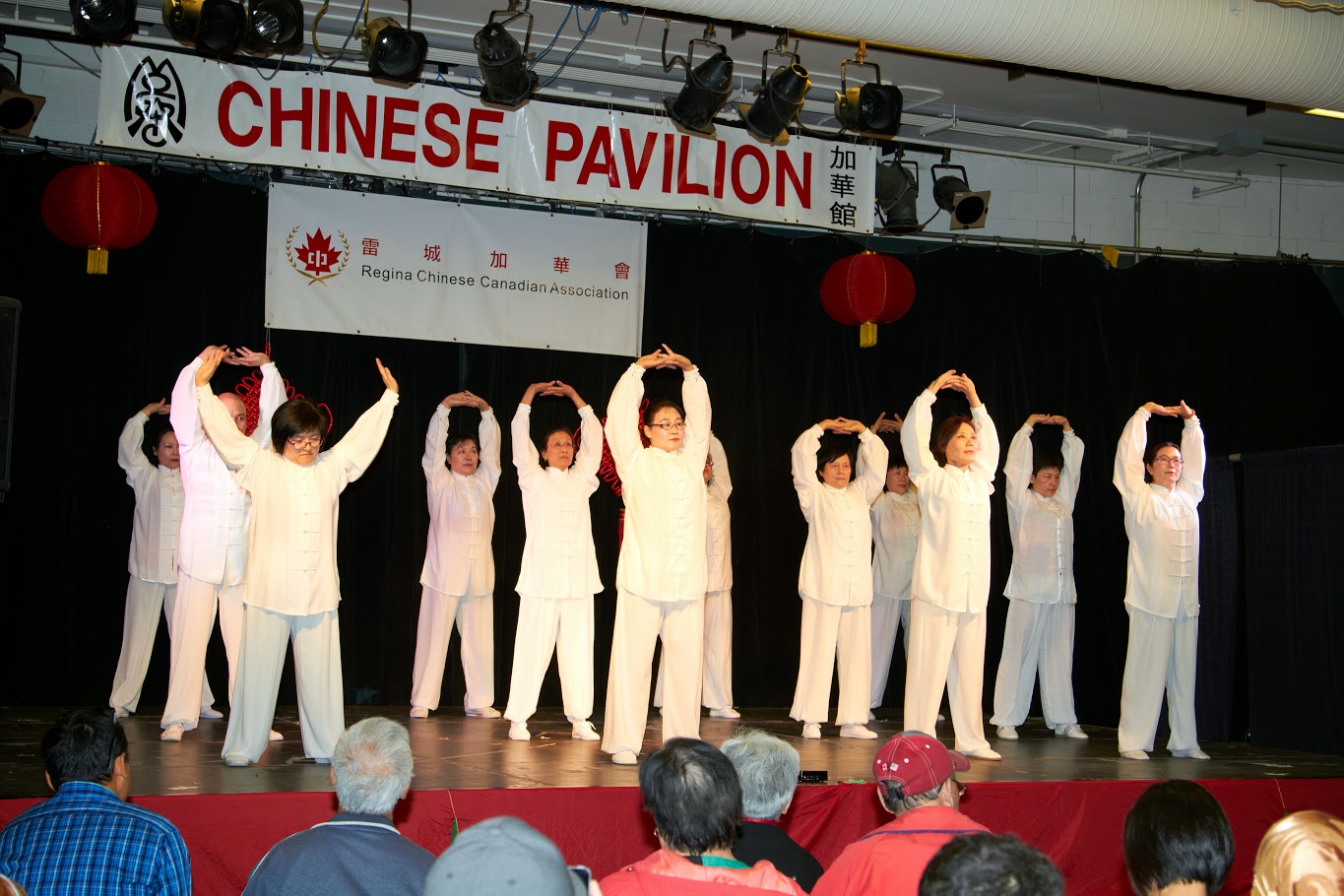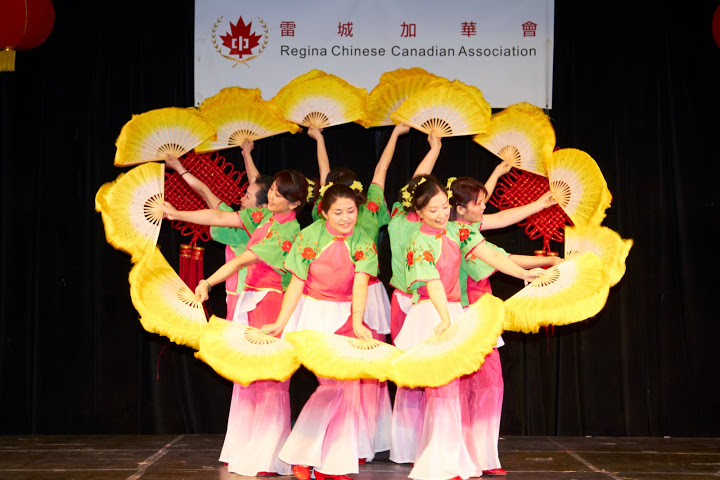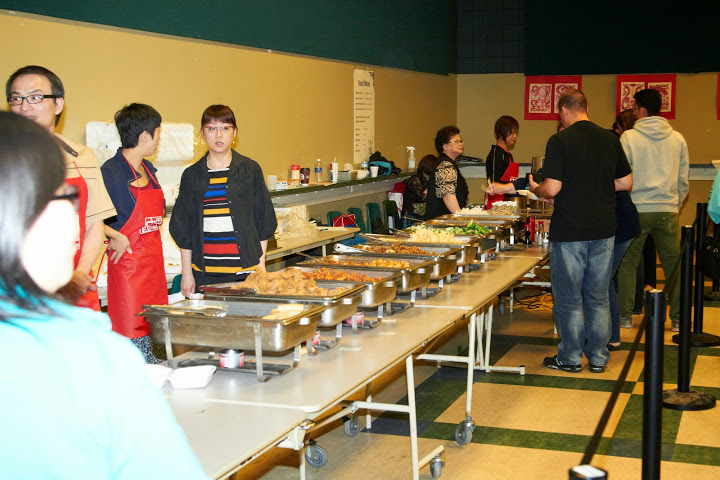 MOSAIC 2019, May 30 to June 01
里賈納文化節二零一九年五月三十日至六月一 日
Please join us at the Chinese Pavilion
HOSTING ORGANIZATION:
Regina Chinese Canadian Association
Confucius Institute at the University of Regina
LOCATION:
Multipurpose Room, Dr. William Riddell Centre
University of Regina
3737 Wascana Parkway
PERFORMANCES:
Thursday 6:00 – 10:00 p.m. (hourly)
Friday 6:00 – 10:00 p.m. (hourly)
Saturday 2:00 – 10:00 p.m. (hourly)
Mosaic Passports can be purchased at the door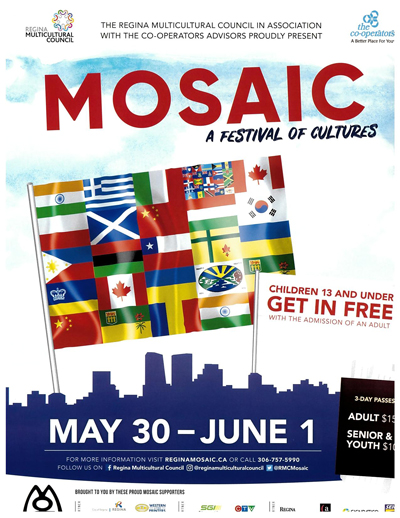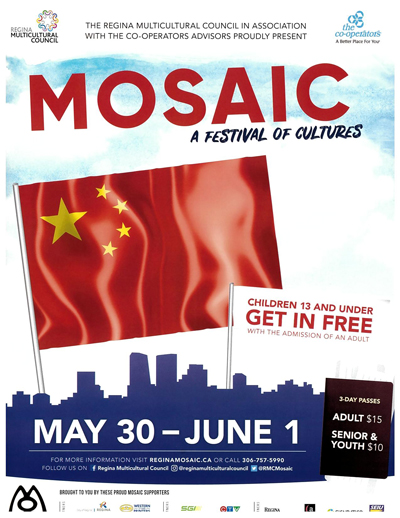 RCCA members have the free admission to the Chinese Pavilion.
A Mosaic Passport is needed for people to get into the other pavilions.
If you would like to buy passports or help Chinese Pavilion selling passports,
please contact Chinese Pavilion Ambassador Shelly Zhao at 306-535-6723
or email her at shelly.x.zhao@gmail.com. Thanks.

Passports sale information:
Adults (ages 14 to 59 years) $15.00
Youth (ages 6 to 13 years) $10.00
(Youth can get in FREE with the admission of an adult)
Seniors (ages 60+) $10.00
Children (ages 5 years and under) FREE
With your passport to Mosaic 2019, you will get Access to 3 days of fun, 18 pavilions, 3 bus routes, and parking!
Find more information about the Mosaic at: http://www.reginamulticulturalcouncil.ca
2019 Chinese Pavilion Program Brochure