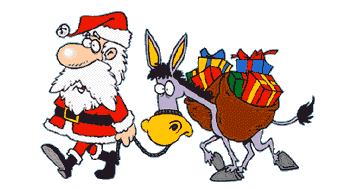 'Tis the season… for good friends and family to come together and enjoy some holiday merriment. Please join us for a Christmas Party!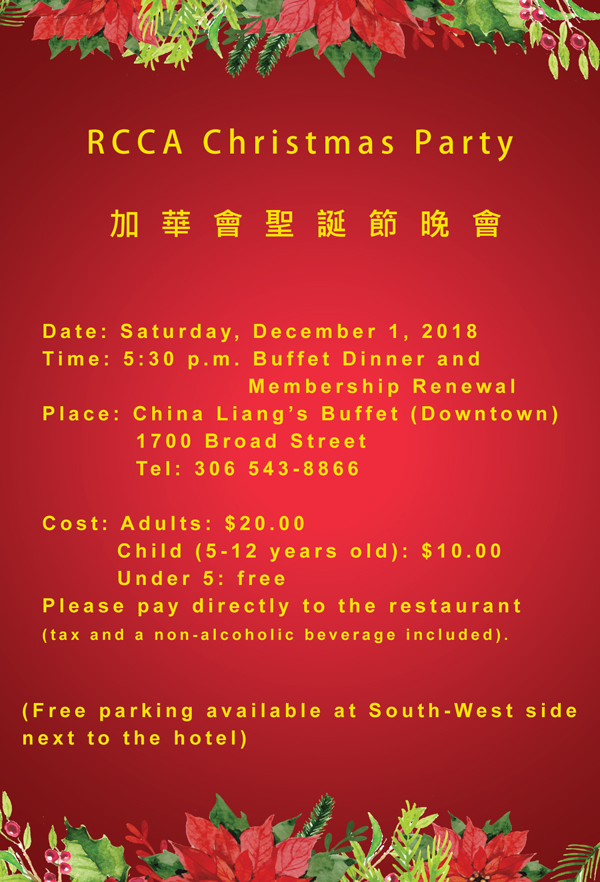 Please notify any of our Board of Directors by Nov.27, 2018 if you are going to attend the party. If you also plan to bring children (12 or under), please inform any of the Board of Directors by November 23, 2018 and provide your children's name, age and gender (i.e. boy or girl) so that we can notify Santa to prepare the presents. The parents must have paid the 2018 membership fee on or before November 23, 2018 for their children to be eligible for a Christmas gift at the party.

Please prepare to renew your RCCA membership for the year of 2019 and pay for the year of 2018 if you have not paid yet. The fee is $30 per family and $20 per single.

Please telephone or e-mail any of the following board directors for your attendance.
請致電或電郵以下各理事報名:

Guili Liu 306-586-1051 Guili.Liu@gmail.com
Joe Wu 306-789-5880 joekcwu@gmail.com
Lavinia Tam 306-789-3836 ktam@accesscomm.com
Shelly Zhao 306-205-3381 shelly.x.zhao@gmail.com
Lisa Fan 306-585-3812 lifan3128@gmail.com
Shan Chen 306-546-3368 Shine_545@hotmail.com
Raymond Chan 306-586-1512 raymondachan71@hotmail.com
Ya Juan Xie 306-533-1230 yajuan0214@hotmail.com
Zuo Ning Liu 306-571-2980 zuoningl@gmail.com
Xiao Ling He 306-545-6406 ireneh214@yahoo.ca
Feel free to invite your friends to join us. Guests are welcome - same price.
---
2019 Chinese New Year Celebration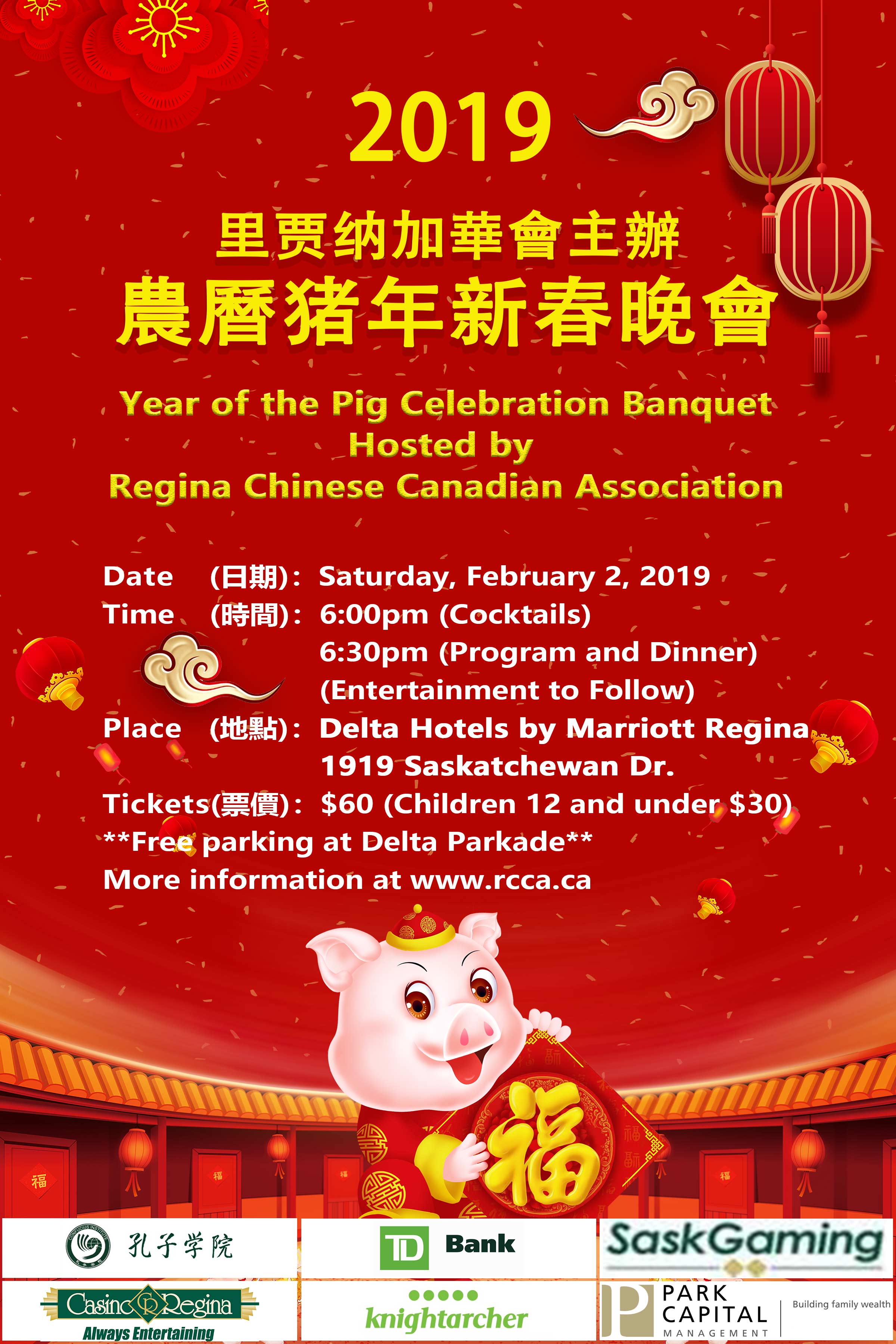 For tickets and information, please contact the following RCCA directors:
購票及詳情, 請向下列加華會理事查詢:
| | | |
| --- | --- | --- |
| Guili Liu | | |
| Joe Wu | | |
| Lavinia Tam | | |
| Shelly Zhao | | |
| Lisa Fan | | |
| Shan Chen | | |
| Raymond Chan | | |
| Ya Juan Xie | | |
| Zuo Ning Liu | | |
| Xiao Ling He | | |
| Maggie Su | | |