Please join us on a tour to the Government House (Sunday, July 22, 2018 1:00 – 3: 00 pm). Maximum number of participants for the tour is 30 (thirty). Pr-registration is required. Please contact Charlene Liu at ZuoningL@gmail.com to register and advise the number of attendees.
Deadline for registration: July 18, 2018. (only the first 30 will be registered for the tour)
First come, first served.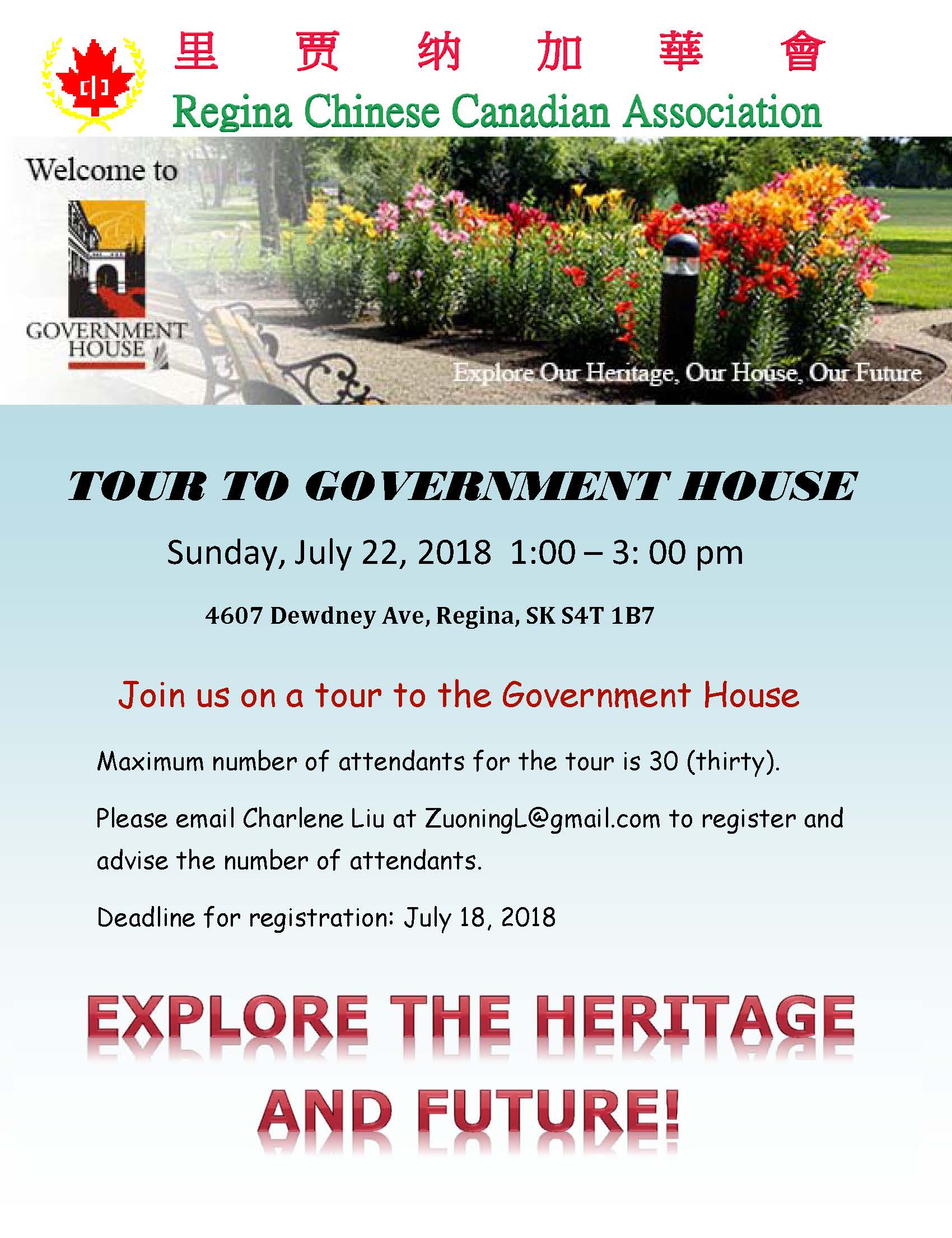 ************************************
Chinese Diabetes Health Fair 2018