RCCA Mid-Autumn Celebration Party
欢 度 中 秋 节

快快乐乐过中秋,欢欢喜喜团圆节, 和和美美共赏月,开开心心品月饼。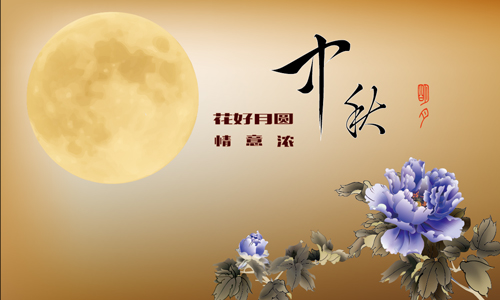 日期 (Date) : Friday, September 21, 2018 (二零一八年九月二十一日, 星期五)
地點 (Place) : Rose Garden Restaurant, 2037 Park Street, Regina, SK S4N 6S2 (Tel: 306 525-3988)
時間 (Time) : 5:30 p.m.
門票 (Tickets): Adults $21, Children 12 and under $10.
成人二十一元 , 小童 (十二歲或以下) 十元。
If you plan to attend, please telephone or e-mail any of our board directors before Sept. 18th:
如計劃參加 ,请在九月十八日前致電 或 電 郵 以下 任何 理 事 均 可:
Guili Liu 306 586-1051 guili.liu@gmail.com
Joe Wu 306 789-5880 joekcwu@gmail.com
Lavinia Tam 306 789-3836 ktam@accesscomm.ca
Shelly Zhao 306 205-3381 shelly.x.zhao@gmail.com
Raymond Chan 306 586-1512 raymondachan71@hotmail.com
Ya Juan Xie 306 533-1230 yajuan0214@hotmail.com
Zuo Ning Liu 639 571-2980 zuoningl@gmail.com
Xiao Ling He 306 545-6406 ireneh214@yahoo.ca
Lisa Fan 306 585-3812 lifan3128@gmail.com
Shan Chen 306 550-8258 shine_545@hotmail.com
Maggie Su 306 551-4484 maggiesu@myaccess.ca
(Note: Only those members who have confirmed their attendance before Sept.18th and been in good standing will get a gift bag). Please contact any of our board directors soon. We need to know the number of people attending to order the moon cakes and notify the restaurant for attendance. If you haven't paid the membership fee for 2018, you can make the payment at the event.
Hope to see you all at the party!
祝您中秋快乐,阖家欢乐,吉祥如意!